Gun Safe Movers in Denver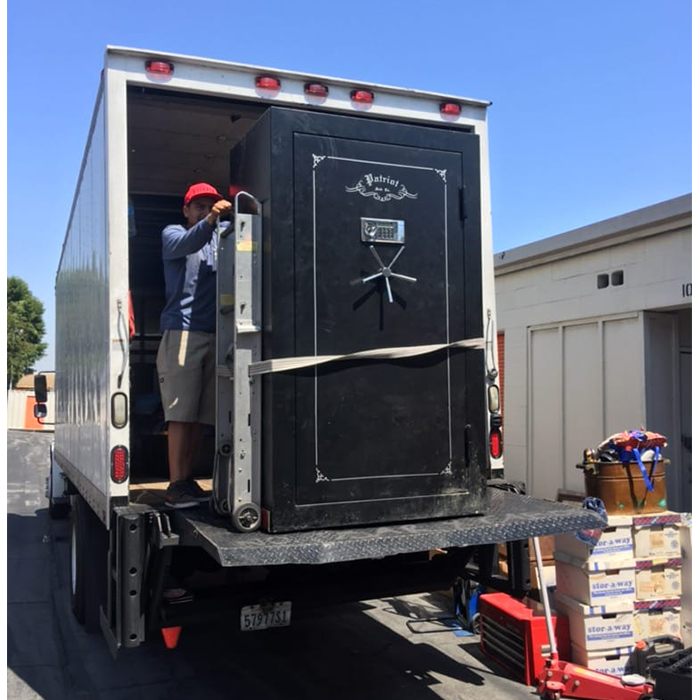 Gun Safes, Large Safes, Filing Cabinets, Heavy Equipment, Etc.
Moving large equipment can be very hazardous to move. One slip can cause damage to, not only the unit being moved, but also to the surrounding property and the moving specialist. This is a task that is best left to professionals with state of the art mechanical and heavy duty equipment.
Black Hawk Moving has an entire division dedicated to moving gun safes, large safes, loaded filing cabinets and other heavy equipment. We have motorized dolly's and a special truck equipped with a lift gate that is capable of uploading up to 3,500 lbs. Most traditional moving companies can say they can handle these jobs until the move day. Showing up and not being able to perform the move safely is not good for you. You have a schedule to keep.
Black Hawk Moving has local accounts with some of the largest gun safe distributors so you can be ensured we can handle your move.
We protect your property with the utmost care, including, but not limited to, laying Masonite on your floors to protect them, padding the safe to protect walls, and of course our special equipment allows us to navigate stairs and landing areas with precision.
Give us a call now at 720-473-1487 to get your gun safe, and other large equipment moved securely, and safely in a timely and efficient manner.
Even professional movers can have a hard time moving heavy items as you can see in this example video. So please leave the heavy equipment moving to the experts and give us a call! Don't do it yourself! This is just a reminder what could go wrong and how people could get hurt. Thank goodness no one was hurt during that fail!!